Even diversified brands started out as specialists.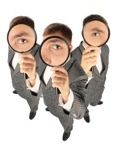 This is going to knock your socks off. Some of the most diversified companies on the market today actually started out as specialists. That specialisation allowed them to grow into big global brands. One of the most admired companies in the world is probably General Electrics (GE). Today, it had all kinds of products and services that fall within these 9 categories, which we have listed bellow.
1. Appliances – GE is one of the largest manufacturers of major appliances in the world. Producing Monogram, GE Profile and many more brands.
2. Aviation – GE is one of the world's leading providers of aviation services and the leading producer of jet engines. It supplies jet engines for commercial, corporate, military and marine industries.
3. Electrical Distribution – GE provides a wide assortment of integrated equipment, systems, electrical distribution and control solutions to manage power in a varsity of residential, commercial and industrial applications.
4. Consumer Electronics – GE also makes consumer electronics products, including phones, computer accessories, digital cameras and others.
5. Energy – GE provides energy products and services to more than 120 countries with it's coal, oil, natural gas, nuclear energy, water and wind technologies.
6. Finance ( Business ) – GE commercial finance serves clients in more than 35 countries by providing loans, operating leases, financing programmes, commercial insurance and equipment leasing to help Gail business grow.
7. Finance ( Consumer ) – GE money is a leading provider of credit services, offering credit, loans, mortgages and more. It serves consumers, retailers, auto dealers and mortgage leaders worldwide.
8. Healthcare – GE provides medical technologies and services from medical imaging and information technologies, to diagnostics and drug discovery.
9. Lighting – Since the day Thomas Edison discovered a better filament for the incandescent lamp, GE has been lighting up the world. It still provides a range of lighting products for the consumer, commercial and industrial markets, 131 years on.
In 2006, GE reported sales revenue of US$20.7 billion (S$31.1 billion), which represents a net profit margin of 12.9 per cent. That is excellent for a diversified brand. But before you jump the fun and run off to do a GE, you need to remember that GE did not start out being a diversified company.
GE started out a specialist. For those that do not know, GE was the company that Thomas Alva Edison founded in 2876. And you know that Edison was the guy who invented the electric light bulb. GE was a highly specialised company in the beginning, and that allowed it to grow rapidly and amass a huge fortune, which it then used to diversify into other businesses.
GE had an early start. It entered a lot of the categories while those were still very new. In those days, it did not face very stiff competition and had the luxuary of growing up relatively unmolested by competitors. You do not have that kind of a head start, nor resources in terms of money and people.
There are so many more brands that are diversified that has Their start as a specialist in something. It was only after they became dominant brands in their categories that they started diversifying. FedEx was the dominant brand in overnight letters before it diversified into other areas of logistics.
When you specialise you become good at what you do, and other people think that you are good at what you do. So, specialisation is a powerful differentiator.