FIND A STRONG POSITION AND SIT ON IT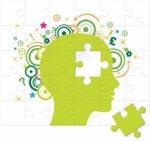 In 1982, when Nestle (then known as Food Specialities Ltd.) considered launching Maggi instant noodles, the company had the option of choosing from several alternate positions. The product could have been launched, for the sake of argument, as a means of cooking tasty Chinese dishes at home, or as a 'TV dinner', or as a 'mini-meal' .
​Through consumer research the company felt that the most profitable position would be as a tasty, instant snack, made at home and initially aimed at children. The target market was the in-home segment of the very substantial snack category. This positioning decision automatically determined the competition which included all snack products in general. These would range from ready-to-eat snacks-biscuits, wafers and peanuts-to ready-prepared snacks such as samosas. All were bought-out items.
​However, such snacks were positioned at some distance from Maggi Noodles; they were not its direct competitors. The position of its direct competition was occupied by snacks prepared at home, such as papadam, fried peanuts, sandwiches, and pakoras.
​Traditional pasta products (Chinese noodles and macaroni) were considered to be near competitors forming a rapidly growing product group. But they were invariably used for meals, requiring a fair amount of cooking time and garnishing was essential.
​Maggi Noodles was launched in Delhi in January 1983 and it became an overnight success. The annual target for that market was increased from 50 to 600 tonnes. The Indian market was tipped to become the second largest Nestle market for this product worldwide, next only to Malaysia. ​Maggi Noodles, as market results show, found a vacant , strong
position and 'sat on it' as 'the good to eat, fast to cook' anytime snack.
​Another brand of instant noodles, called Favvy, entered the market with me-too product features and a me-too position. Its life was brief.
​How often have you said this! Each time with delightfully mouth watering results Because mummy knows you love to eat Maggi Noodles, at any time of the day. Be it after school, or after play.
​Maggi 2 minute noodles come in four delicious flavours-Chicken, Masala, Capsika and Sweet Sour.
Try a different one each time. ​Maggi-time are fun-times…always!
​​FAST TO COOK! GOOD TO EAT!