Strategic communications challenge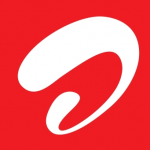 Voice SMS – Will the youth lap up, what illiterates rejected?
Previously targeted at rural folk who can't message. Didn't have traction. Languishing.
With multiple options like text sms/email/social media/blogs/status updates already available, would
Voice SMS be able to break into this dense jungle of options?
Objectives
1. Double the penetration level of the product.
2. Drive imagery attribute 'Brand for someone like me' amongst 15-29 yr olds.
The Big Idea
The death of emoticons – Add emotion to your messages with Voice SMS.
Consumer Insight
Text messages are open to interpretations. Chatting with Youth revealed that they find text messages as an extremely convenient & discreet way to communicate. However since text is cold they frequently use emoticons to liven it up.
How did we `bring the idea to life?
Phase 1 drove awareness of the product in a fun way using TV & radio.
Phase 2 spiked trials with the 'Sirf Voice SMS se Kareena manegi' contest. This was supported with
1. 15 sec TVC
2. Radio spots
3. Interactive website: where visitors could leave a message for Kareena
4. Yahoo audibles which used the TVC line 'Miss you so much..'
5. Youth hangouts like Barista, PVR, CCD.
In Phase 2 there were also other relevant touchpoints:
1. Voice SMS innovation on MTV (to become Voice of MTV for a month) – to drive trials for the
product by leveraging youth-focused media property.
2. Animated viral film- uploaded on various social media websites & youtube.
Results
Penetration doubled within 2 months of campaign launch.
'For someone like me' up by 2 points amongst Intenders aged 15-30.
Source: Millward Brown Brand Health review, Airtel Sales data