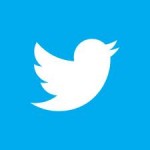 No doubt you're already familiar with Twitter. It's just another social networking site, like so many others, right? If this is what you think of Twitter so far, chances are you're doing it wrong.
Twitter has been hailed as one of the most cost-effective marketing tools available to business people anywhere on the Internet. The problem is, there are so many people who simply under-utilize this powerful tool that they begin to believe it's not worth their time or effort.
Twitter is very similar to instant messaging. You're limited to about 140 characters in each post, so your messages really need to be short and succinct. Yet if you can work it the right way, it's very possible to use Twitter to enhance your business brand.
Customize Your Twitter Profile
Hopefully you've already matched up your Twitter username to something that resembles your business name or even your brand. This is a good way to help people to find you more easily. However, once they're following you, you don't want your profile page to look just like every other generic profile page out there. Take the time to customize your profile page a little.
Twitter does offer 12 custom background images you can add, but once again these are just like everyone else's. Instead, think about ways you can incorporate your corporate logo or your business brand as your background image instead.  Creating your own background out of a simple photograph or graphic is actually fairly simple. Keep the color scheme subtle or even muted if you can. You don't want your profile to be completely overpowering.
Twitter's own "help" page offers only basic assistance on how to customize your profile page. Yet you'll find that if you go into your 'Settings' tab on your Twitter profile, there is a "design" tab there that allows you to change your background image and even your basic design colors to something more suited to your own
business brand.
Your Business's Profile Image
It can be very tempting to simply upload a graphic representing your company logo or your best-selling product as your profile image. Don't do this. Sure, the image might add to your overall branding efforts on one level, but you really want your followers to know there's a real live, breathing human being behind the business.
Networking is the Key
The biggest problem most marketers make when using Twitter is trying too hard to post more marketing messages, sales hype or other "promotional" posts for their followers to see. While the marketer might think his message is being spread effectively, all he's doing is alienating a lot of people.
Twitter is about the networking aspect. Building relationships and earning trust is what sells people these days – not hard-sell marketing tactics. That's not to say you can't ever send out a purely marketing-oriented tweet. You can. You just need to be sure those are sent out in between more meaningful relationship-building tweets.
Updates
Twitter is ideal for allowing you to get word out about news, announcements or recent events quickly. Go ahead and tweet about something interesting you heard about the industry. Let people know if you have something to say. Get involved in conversations and respond to people's comments. Update them about new content you've added to your site or new products that are due to be launched.
Notable People in Your Industry
Think about some of the people within the same niche as yours. Some of these may be sources of inspiration for you. Others may simply be working towards building up their own business and happen to have chosen the same niche as your own. This doesn't necessarily make them competition. In fact, it could make them valuable contacts. Go ahead and follow these people on their own Twitter page. Leave comments or opinions on any tweets they post, especially if you have something helpful or insightful to say. This gets you on their radar, but most importantly gets you seen by their followers too.
Short Custom URLs
In order to really get your messages across without wasting any of your 140  character limit, you might want to think about shortened custom URLs. Head over to Bitly Pro (http://bitly.pro/) and create your own custom URLs that will redirect to the right page on your blog or website when required.
Twitter can be a very effective networking and marketing tool, so be sure you optimize it to be equally as useful for your branding efforts too.