The New Rule of Advertising – Authenticity and Not Exaggeration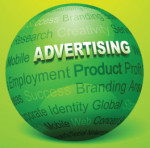 Do you know how precisely you can reach to your target customers? How about if you could track and control the buying habits of the consumers and target only the right audience for their product? In the age of digitalization, information is only a click of mouse away, and today's consumers make full use of this opportunity to learn what, where and how to buy. In fact, the information that they get online has a good impact on the buying decision of the consumers, and hence, marketers are primarily concerned about creating a compelling and relevant online advertising.
However, things have considerably changed today, with the consumer behavior and advertising industry evolving into a new phase and new rules that weren't prevalent earlier. It is important for marketers to understand that consumer's buying pattern is greatly influenced by what they see and learn online. Moreover, web users are constantly exposed to millions of advertisements and messages every second, making them immensely judgmental and choosy about what they want to see. It is in this situation that marketers have to make their impact on the mind of the customers with appealing online advertisements that are relevant, interesting, and authentic.
Yes; the new rule of advertising is authenticity and not exaggeration. An exaggerated advertising or marketing campaign in this age of hard-core digital interactivity portrays a bad impression about the brand or business. Hence, it is important for the marketers to understand that in this new advertising era "it's the consumer who runs the show for the most part, not the marketer." Today, consumers look for more authentic and simple messages rather than overtly hyped ones or advertisement gimmicks that promises what not. Buyers are becoming smarter today, and hence, exaggerated ad content is a complete turn off for them, even if it is true.
The New Rules of Advertising
Omnipresence connectivity – With more and more web users being connected online today, exposure to marketing campaigns have become more frequent. The new rule for the marketing advertising company is to develop technologies that protect the web users from unscrupulous intrusions.
 Thought tracing – As a part of advertising and marketing strategies, companies have to trace the thought process of the consumers and present a content serving up for the relevant advertising.
Property exchanges – Today's consumers exchange goods and services online with some of the most renowned auction stores. Competing with these exchanges, companies can develop their reputation and reliability in the market.
 Cultural exchanges – Not merely information or property exchange, but the new marketing strategy advertising rule is to target cultural exchanges as well, which is an important part of advertising.
Social exchanges – With more and more web users building identities on social networking sites, the new advertising rule is to connect socially with the consumers, and initiate social exchange.
Finally, it should be taken care that authenticity and simplicity, and not exaggeration, should highlight your advertisement today.