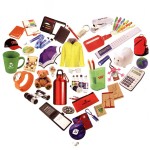 Promotional materials provide a valuable and not so expensive way to enhance your  brand which helps in expanding your customer base. A useful quality move in form of a gift leaves a positive impression on your current and prospective customers and contributes to your company's brand image. It even works as an enduring advertisement/testimonial that remains in the home or office, all ready to get a glance and a repeat sales or valuable word of mouth recommendation.
Ah! How many do we have? Gosh! There are literally thousands of promotional products that one can use to enhance and ensure brand building and brand recognition. So this article will help you pick up the best ways to pick one through the catalogue.
Chose a product that strongly relates to your business type.
Your logo and contact information might just look perfect on a super sponge, but if you are a professional company, an attractive ball point or fountain pen in your company's colors will convey your brand image more effectively. For a company into selling of coffee, a sturdy and ample mug is a natural choice. The point to remember here is that your brand power is achieved more readily when your prospect customers recognize who you are, what your business provides immediately, whenever they look at or use your promotional gift.
Critical ! Don't skim on Quality
If you have a small budget, distribute a small token such as a pad of printed posted notes rather that distributing an umbrella that turns inside out when the user gets caught by a wind gust. Rational, fair or not, they will judge the quality of your product or service by the quality of your extended promotional gifts. If you're going to use this method to instill trust in your corporate image and inspire people to buy from you, give them the same quality that you would provide if they were paying for the product.
 Choose a useful product to extend
Potential customers tend to be very pleased when they receive a promotional gift that you extend and they can actually use. They feel as though it was exclusively chosen for them, and this and this appreciative sense of intimacy creates a closer business relationship and generates trust in your brand -building it while attracting new revenue. A magnetic note pad with attached pen or pencil is more likely to be used, and your brand is more likely to grow in recognition.
Once you have selected and purchased your promotional gifts, distribute them at every opportunity you get. Give them away at trade shows, in your office or shop, conferences. Ship them to your clients, customers and business collogue. Offer them on your website in exchange for contact information or at attract sign-ups for your email newsletter.
Before long, you'll see the result in the form of more new and returning customers, that will recognize your business potential as a trusted leader in your corner of the consumer marketplace. Carefully choosing and distribution promotional products is just one way to build your brand – but as you can see it is a powerful as well as an investment that reaps rewards far into the future.