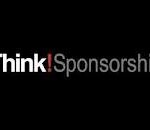 Have you ever attended a football game and noticed the amount of sponsorship visible? Perhaps you've attended a NasCar race or Formula One race and noticed the amount of corporate badging on each individual car and team outfit. Corporate logos on player jerseys, banners on the stands, advertising on the big screen, commercials showing during the breaks on TV telecasts, and various other advertising mediums are utilized in an effort to raise brand visibility at big events. Each of these things are paid for by a sponsor company and designed to seen by thousands of people in an
attempt to raise brand awareness
Sponsorship has played an integral role in increasing brand awareness for many companies around the world. You should find that the types of products and brands being promoted at a particular event will be highly targeted to suit the median audience at that event.
Unfortunately, many business owners believe they might be too small to become a sponsor for a large event. This is usually because people think of "large events" as being those high-profile sporting events, as mentioned above. Yet there are so many events that can benefit from sponsorship that will also play a double-role in helping you spread the word about your brand.
Choosing Your Events
Far too many people underestimate the sheer size and scope of the audiences available on the Internet. Yet offering to donate some of your products as prizes for large online competitions can help you reach a significant number of people very quickly. As a sponsor of a larger competition, the contest coordinators will usually be happy to display your business logo for potential entrants to see. Entrants will also be keen to see what prizes are on offer for entering, so this gives you another chance to get your product seen by a large number of people.
It's also very possible to sponsor webinars or even high-circulation newsletters. Each of these options has the capacity to get your brand into the attention of tens of thousands of people very effectively.
Choosing Your Target Audience
While you might find beer advertised at male-dominated sporting events, you're far more likely to have a company offering beauty products as the primary sponsor for a female-dominated event.
Likewise, with an Internet-based newsletter or webinar, the sponsors will be likely to advertise products or brands that may appeal to those people. Check the target audience for the newsletter or ezine you're thinking about sponsoring before you proceed.
Sponsoring a large event where you know you can gain the attention of thousands of prospective new customers really can offer a cost-effective way to increase your branding efforts.