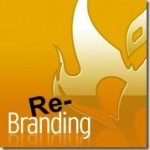 Believe it or not, re-branding a company to create a new brand, a new image, or a new identity is quite common. It involves changing the visual graphic identity that's related to your company, but it may also involve transforming the entire marketing strategy and overall public perception of the company.
However, rebranding is not always as easy as it appears.
There are many reasons a company may want to rebrand. Some of the more common reasons are as follows:
Announcement of Change
One of the most common reasons smaller companies tend to consider rebranding is to signal to the public that they're changing. This could signify a planned growth or expansion of the company, or it might simply mean that their previous approach to business may be changing.
Some companies may choose to rebrand to herald new management. Others may want to change the focus of their products or services. There are those that may also want to break out of a stagnant phase of business and change directions. Unfortunately, there are some companies that may need to rebrand in order to move forward after a negative experience, such as a bankruptcy.
New Vision
If an established business has been sold, new owners may wish to rebrand it to show past and future customers that new management is in place for the business. The company name may remain familiar, but the branding image may have been updated, renewed or otherwise amended to reflect the new vision of the new owners.
Mergers, Acquisitions or Take-Overs
There are times when smaller businesses are taken over or subsumed by larger corporations. Some smaller businesses may also find that they can benefit from the expanded exposure to a broader market when combining forces with another small business with a complementary target audience.When these things happen, rebranding can be vital for continued growth.
Unfortunately, trying to rebrand two existing businesses into a new brand can be quite difficult. This is especially true when both original companies already had strong brands of their own.
In order to find the right balance, many business owners in this situation may consider creating a new, blended brand image to represent the new union of two smaller businesses joining forces. Yet this could have the negative effect of reducing brand recognition for both sides of the company.
Instead, it may be wiser to consider which brand has the most positive image and which the public is most receptive to. This might mean combining the two previous names into a new merged name, or finding a way to signal to customers that both sections of the original business still exist, but under a merged banner.
Rebranding the Right Way
More established companies can often be viewed as old, out of touch, or otherwise outdated if they continue operating under stale operating procedures. Sometimes, a modernization of marketing tactics and management procedures can be announced by updating the branding for that company at the same time.
Modernizing the visual branding can be one way of bringing an established business back into focus for a newer generation of customers. If it's done correctly, it also shouldn't alienate existing or past customers during the change.
Changing the entire business brand can be a costly exercise, involving new graphic design for the corporate logo, updating letterheads, stationary, business cards, website logos, site design, and plenty of other alterations. Yet, there's no doubt it can be worth the cost if it's done with careful planning in mind.
Rebranding Using Original Visual Imagery
Of course, there are those companies that may benefit from keeping the same old visual graphic or logo they may have run for a long time. Think of those really long-term companies that can proudly boast they've been in operation since 1823. The old-time sepia-toned logo these companies sport can often serve as a reassurance for many customers that you're not going anywhere in a hurry.
Unfortunately, there aren't many businesses still in operation today that can boast this particular achievement in longevity. Yet an older-style logo can offer customers the reassurance that you've been around for a while and you have what it takes to stay in the market a while longer yet.
Ultimately, rebranding a company can be a positive step for many businesses. The key to getting it right lies in careful planning, astute observation and attention to detail before implementing any of the changes you have in mind. It's important to understand the effect your planned changes may have on your target market as a whole before you begin.